The Dabso frame is designed to improve the acoustic comfort of your home. Thanks to its ecological absorbent made from recycled PET waste (plastic bottles), the frame eliminates any resonance problems. Our product can be hung on the wall or ceiling.

Dabso offers you the possibility to customize your frame by choosing the size, the finish and the image.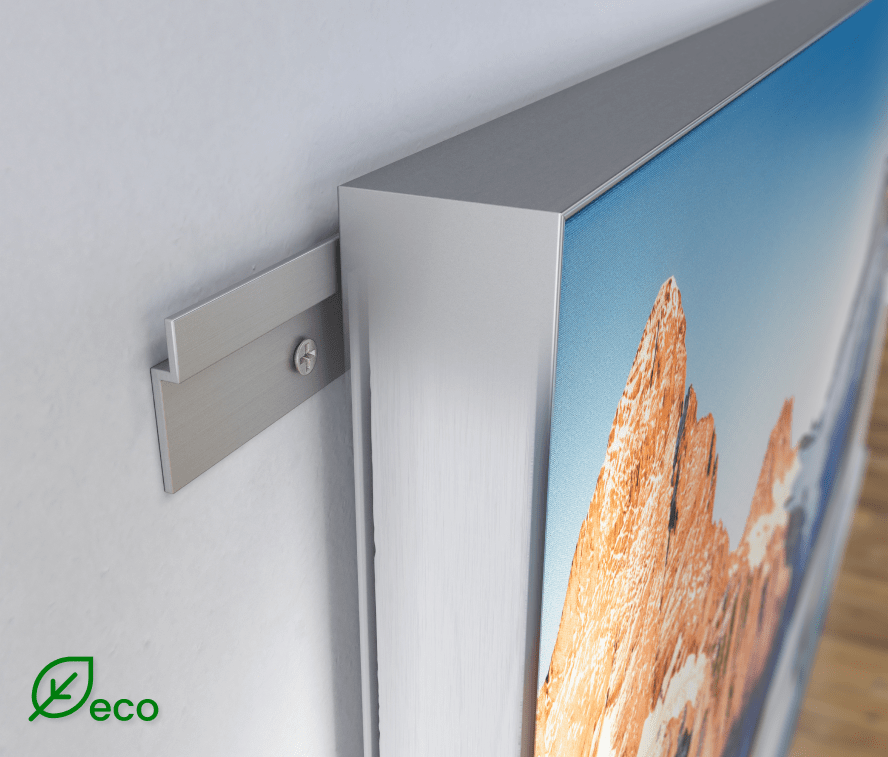 Composition of the dabso frame
• Brushed and anodised aluminium frame - thickness 50 mm
• Aluminium back plate - thickness 2 mm
• PET recycled sound absorber - thickness 50 mm
• Micro-perforated decorative stretched fabric
Official acoustic laboratory tested data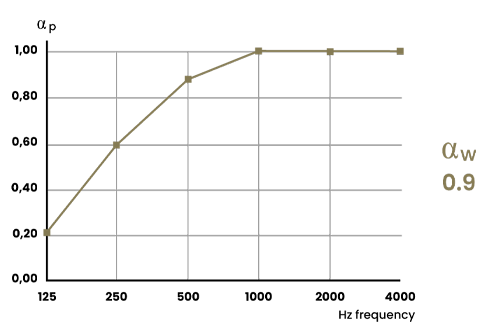 100% absorption of reverberation nuisance achieved.
Acoustic test
Dabso gives you the opportunity to perform an online acoustic test to measure the noise reverberation in your room. You will then know how much dabso absorbent you need to achieve optimal acoustic comfort.
A micro-perforated fabric
Printing on micro-perforated fabric provides better sound absorption.

Discover our finishes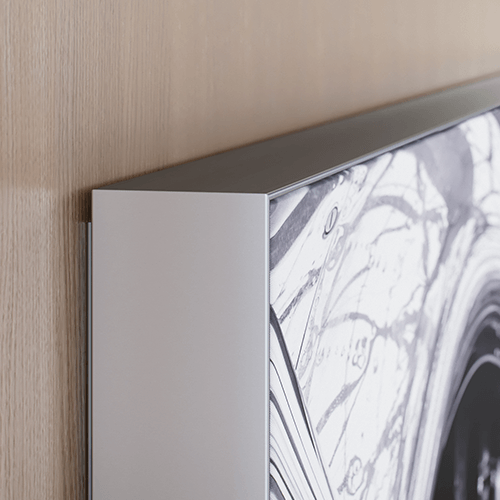 Aluminium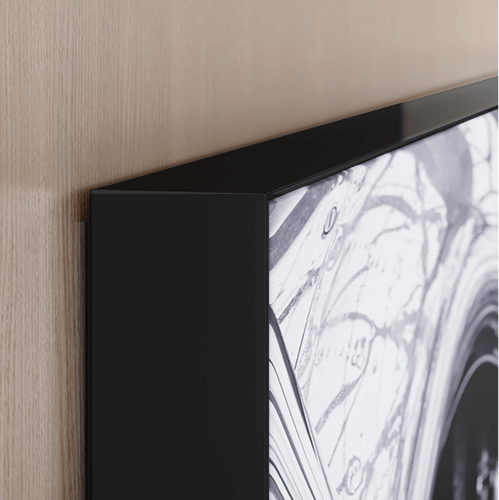 Black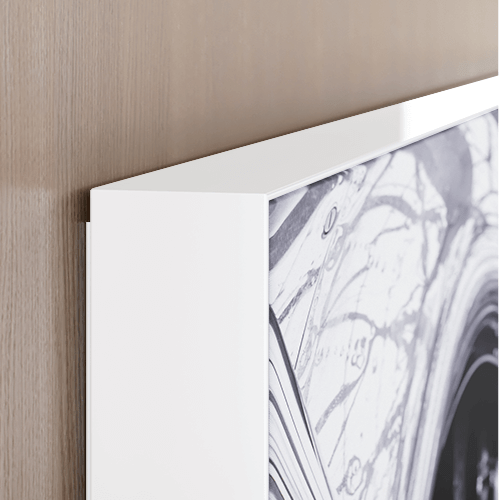 White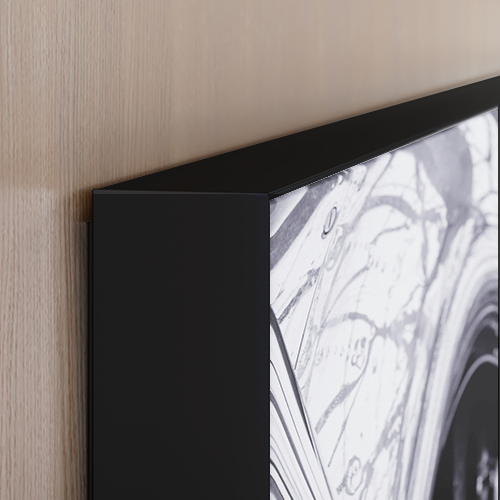 Matte Black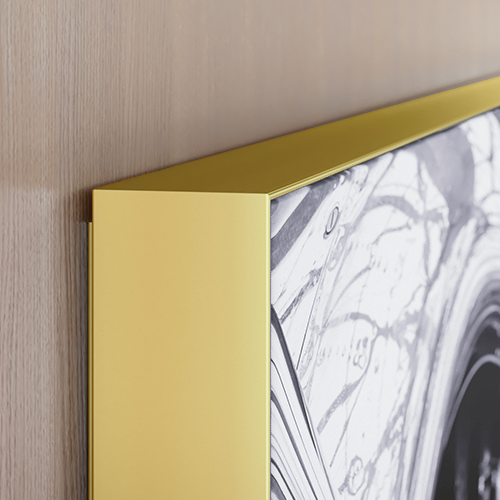 GOLD
Don't wait any longer and configure your frame!
4 steps of rare simplicity
1. Measure your indoor acoustics.
2. Choose the dimensions of your frame.
Create my frame
Our features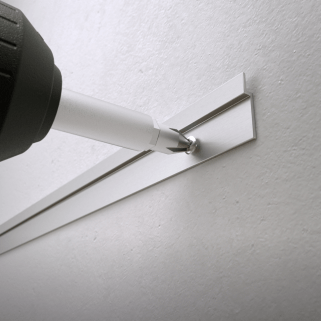 Quick installation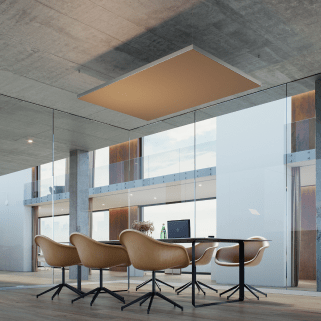 Hang your frame from the ceiling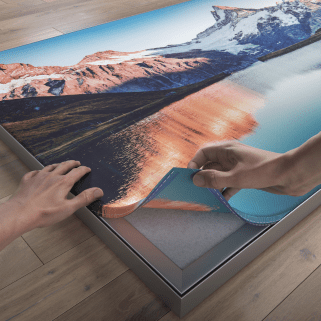 A 100% customizable visual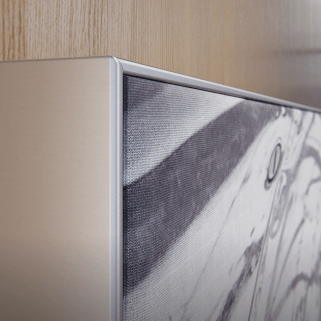 Quality finishing and printing
Acoustic problems?
We have studied a unique, ecological and easy to assemble frame that solves all your resonance problems.
The Dabso decorative acoustic frame will allow you to solve all the noise pollution related to resonance. It will also allow you to decorate the place you want to treat to your taste.
Dabso has a very large photo gallery spread over different themes in which you will certainly find a photo to your liking in accordance with your decoration wish.
You can also send us the photo of your choice in order to personalize your decorative acoustic frame as much as possible.